DS TEXTILE SOLUTIONS
DS Textile Solutions was established in 2016 by Deborah Shulton (BSc Hons Textile Technology CText ATI) a textile expert with over 35 years experience in the industry.
The company has delivered Textile Training Workshops to multiple retailers and brands - focusing on delivering textile knowledge aimed specifically at the commercial requirements of buying and design teams.
Try out the First Module for free!
Benefits of the Textile Appreciation Course
Download the brochure here

Commercial focus
See what factors affect fabric cost as well as aesthetics, quality and performance,.
Communication with Suppliers
Learn how to communicate with suppliers more effectively to get right first time sampling by using the correct textile terminology.


Sustainability
Discover what factors affect the sustainable credentials of various types of fibres and fabrics
Accreditation
This course is approved with credit as a level 2 course from The Textile Institute.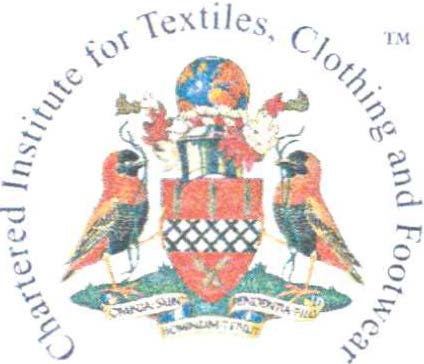 Certificate of Completion included
Approved with Credit by The Textile Institute The earner of this certificate has successfully demonstrated proficient knowledge of the fundamentals of textile fibres to fabric construction, including an appreciation of the choices and trade-offs when selecting fabrics that affect aesthetics, performance and cost.
Empty space, drag to resize
The learner will walk away with an appreciation of the following topics:

Textile Fibres - origins and properties
Textile Yarns and yarn count systems
Woven Fabric Constructions - common terms used and properties of different constructions
Knitted Fabric Construction - common terms used and properties of different constructions
Dyeing and Finishing Textiles - appreciation of the different stages colour can be added with the associated benefits and an overview of finishing capabilities in textiles.
Testimonials
Sally Blaxall
Director QHQ
Empty space, drag to resize
"Deborah is an expert in her field having worked with fabrics and international supply bases for over 20 years across womenswear at M&S and has first hand experience working with designers to deliver commercially viable fabrics whilst retaining design integrity.
Her knowledge of fabric construction, processing, and suitability for end use is second to none.It has always been a pleasure to work with Deborah, she shows great professionalism and works with integrity at all times."
Pollyanna Stringer
Senior Sustainable Designer
Empty space, drag to resize
"Deborah was an invaluable source of fabric and new technology information for me while we worked together on a new sustainable start up brand. She has a huge range of knowledge which helped me at each stage of design for the lifestyle apparel range, and guided construction, fabric finishing and production techniques for a better product each time. Deborah was a wonderful person to work with too, and highly regarded and respected by the whole team."
Get Notified!
Enter your email address to get notified when we go live!
Created with