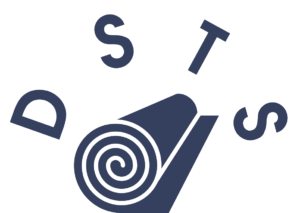 Meet the Instructor
Deborah Shulton

Course Instructor
Deborah Shulton has been involved in the Textile industry for over 30 years with experience in fabric sourcing and development, fabric performance and implementing fabric buying and quality control systems.
She has worked with a number of High Street and Online retailers across Men's, Ladies and homeware covering lingerie, light sewing, tailoring, outerwear (including leather), performance wear, casual wear and furnishing fabrics.
About DS Textile Solutions
DS Textile Solutions was established in 2016 by Deborah Shulton. The company was created primarily to create and deliver bespoke Fabric Appreciation Workshops to apparel buying and design teams. Having worked as a fabric specialist in retail for over 25 years followed by 5 years working in education it became clear to Deborah that there was a gap in the market for Fabric Appreciation Workshops that were aimed specifically to the commercial requirements of buying and design teams in contrast to some of the more in-depth technical courses that were already on offer at a number of academic institutions.

DS Textile Solutions also offers Fabric technical services including establishing and implementing fabric buying procedures, driving key fabric developments with fabric mills and interpreting fabric test reports and offering recommendations for overcoming issues.
of experience in the Textile Industry
Get Notified!
Enter your email address to get notified when we go live!
Created with