Textile Appreciation
This course guides the learner from the fundamentals of textile fibres to fabric construction.
Course Info
The Textile Appreciation Course give learners the essential tools and knowledge needed to work more effectively.
The learner will walk away with an appreciation of the choices and trade-offs when selecting fabrics – aesthetics, performance, cost, commercial and sustainability levers in order to ensure product performance and compliance.


By providing a finer understanding of the nuances of textile terms, the course will also enable the learner to communicate more efficiently with a broad network of suppliers across geographies, allowing for fewer samples, shorter lead times and lower costs.
Empty space, drag to resize
DSTS Partnered with Learnmonade to make this online course.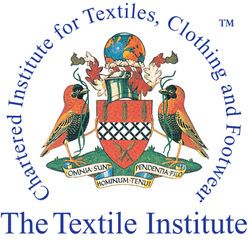 This course is approved with credits by the Textile Institute.
Empty space, drag to resize
Who Is It For?
This course is aimed at professionals involved in garment design, buying, technical, merchandising and quality functions.
It is suitable for anyone involved in textiles who is looking for a greater understanding of textile manufacturing.
This includes from Junior Buying Admin Assistants up to Senior Buyers, Garment Technologists, Designers, Merchandisers involved in cost negotiations.
How Will You Learn?
The online course is self-paced and includes a pre-assessment test, modules of interactive instruction combining a variety of formats such as videos, practical exercises, assignments, and case studies. It concludes on a final assessment.
A glossary will be provided in the introduction which facilitates the understanding of technical terms.The course gives learners opportunities to look at and analyse fabrics up close and in detail. It covers real-life issues and different options to overcome them.
What Will You Learn?
By the end of the course, participants will be able to:
At a new starter / junior level:
1. Gain fabric knowledge and understanding to put everyday tasks into context (such as dealing with submissions), therefore functioning more effectively.
2. Streamline communications with internal colleagues / external suppliers
Empty space, drag to resize
At a more senior level:
1. Apply the knowledge gained to interpret and compare different fabric specifications.
2. Understand pricing differences and negotiate more effectively with suppliers.
3. Evaluate different fabric qualities and make more informed decisions.
4. Evaluate new fabric suppliers objectively and systematically on defined criteria.
5. Make informed decisions at each stage of textile manufacturing by understanding the associated impact in terms of sustainability.
What the learners say
"In over 30 years of working in the textile and fashion industry this is the only course I have come across that covers the necessary aspects of fibres, yarns and fabrics in a comprehensive way. It is suitable for people working in the industry who may not have had a textiles training or would like a detailed refresher. The modules are easy to follow yet challenging, testing knowledge and demonstrating practical use. "
Empty space, drag to resize
DEBORAH SHARP
E
Retired Head of Technology
"The content of the Textile Appreciation Course is incredibly complete taking consideration how short it is!
Deborah is quite efficient sharing her knowledge through images, sketches, and videos.
The material on the training is timeless and can be a source of reference for everyone working with textiles.
I have been working with knitwear for many years and I needed a refresh on woven fabrics; the investment was 100% worth it."
Empty space, drag to resize
Meet the Instructor
Deborah Shulton

Course Instructor
Deborah Shulton has been involved in the Textile industry for over 30 years with experience in fabric sourcing and development, fabric performance and implementing fabric buying and quality control systems.
She has worked with a number of High Street and Online retailers across Men's, Ladies and homeware covering lingerie, light sewing, tailoring, outerwear (including leather), performance wear, casual wear and furnishing fabrics.
About DS Textile Solutions
DS Textile Solutions was established in 2016 by Deborah Shulton. The company was created primarily to create and deliver bespoke Fabric Appreciation Workshops to apparel buying and design teams. Having worked as a fabric specialist in retail for over 25 years followed by 5 years working in education it became clear to Deborah that there was a gap in the market for Fabric Appreciation Workshops that were aimed specifically to the commercial requirements of buying and design teams in contrast to some of the more in-depth technical courses that were already on offer at a number of academic institutions.
DS Textile Solutions also offers Fabric technical services including establishing and implementing fabric buying procedures, driving key fabric developments with fabric mills and interpreting fabric test reports and offering recommendations for overcoming issues.
DSTS partnered with Learnmonade to make this online course.

Learnmonade is an E-learning company that aims to make learning engaging, effective and accessible to everyone. They also offer a range of solutions for all your learning needs.
This course is Approved with Credit as a Level 2 Course from February 2023 to January 2028.

Level 1 courses build knowledge and develop understanding in the learner.

Level 2 courses enable learners to be able to put their knowledge and understanding to use in new situations and comprehend more complex structures that they can go on and analyse.

This course incorporates both Levels 1 and 2.
Check out the most recent live Fabric Appreciation Workshop!
Textile Appreciation live workshop training session
at Crew Clothing in London on the 2nd of December, 2022
Empty space, drag to resize
See what the in-person learners say


This has really helped me understand more about the processes we otherwise don't see - which is so important - Thanks!
Very interesting and delivered in a way to keep everyone engaged
Really useful, Great that it applies directly to supplier conversations
Get Notified!
Enter your email address to get notified when we go live!
Created with